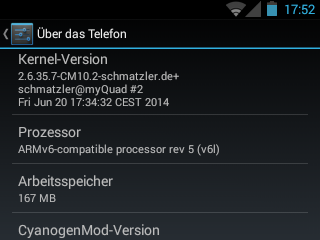 Security updates + new ROM for the ZTE Tureis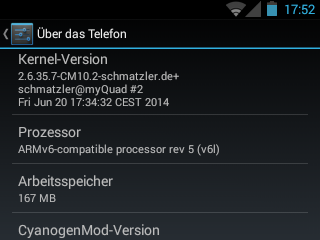 The original stock kernel of my ZTE Tureis has been wildly hacked together by the manufacturer somewhere between 2010 and 2011.
In the following years many other developers made changes and enhancements on github.com. In the middle of 2013 I made some small changes to get the Tureis running with that kernel.
Those are 4 years, in which nobody seem to have spent a thought about fixing the biggest exploits that came out in this timeframe.
I just did that now by skimming through the  CVE list of the last 4 years and patching whatever the hell I could.
That means it is time for:
Version 2.3:
– Added F-Droid as an alternative to Google Play
– Updated Lightning, AdAway and Total Commander
– Fixed the following exploits:
CVE-2010-3904
CVE-2010-4258
CVE-2011-1759
CVE-2011-4348
CVE-2012-0044
CVE-2012-2136
CVE-2012-6638
CVE-2012-6647
CVE-2013-1767
CVE-2013-1826
CVE-2013-1827
CVE-2013-1848
CVE-2013-2596 (Motochopper Pwn)
CVE-2014-0101
CVE-2014-2523
CVE-2014-3153 (Towelroot)
Of course, the ZTE Tureis still won't be the most secure phone this planet has ever seen, but hey – the hack from Geohot is useless on our device and this means, that we are much better than 99,9% of all devices out there at the moment! 🙂
Download:
cyanogen-10.2-zte-tureis-v.2.3.zip
cyanogen-10.2-zte-tureis-v.2.3-update.zip