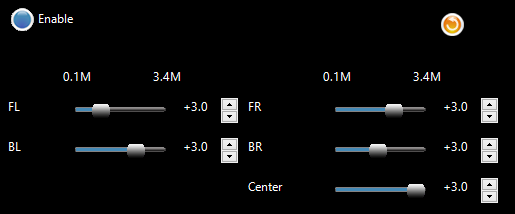 Stereo to 5.1 surround upmix in VIA HD Audio Deck
Recently, my C-Media CM6206 soundcard from china died and so I was forced to use the integrated soundchip of my motherboard, a VT1705 from VIA.
What the C-Media software could easily handle was using a stereo source and upmix it to 6 channels so I had a really good ambience in my room. I also use to downmix some 5.1 sources from TV series and upmix them again using the C-Media software.
Why? Because some shows or movies just fill the two front speakers and have silence on all other channels most of the time, which sounds horrible without an additional subwoofer.
The VIA soundchip comes with a terrible software – HD Audio Deck. Not only is the german translation barely understandable (at least they included an option to switch to English), it is also filled with bugs.
Thankfully, they included an option that is able to upmix a stereo source to six channels, too – it is called "Speaker Fill":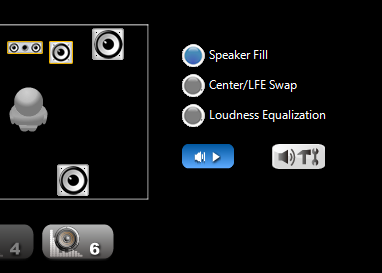 BUT: It doesn't work right. It only works with LPCM sources – most of the video players out there use DirectSound or at least PCM, but not LPCM. I fiddled with VLC and Media Player Classic to give me a plain stereo signal, but the VIA software didn't kick in to generate 6 channels out of that.
Then I finally found the solution: PotPlayer.
This is a really cool video player developed by the Koreans. Some guys were able to translate it to English, see the link above.
PotPlayer is able to send an LPCM signal to the audio driver, where the VIA software finally kicks in. The only thing I had to do was open up a video file, set the "Output Speakers" to stereo and the "Output Format" to LPCM. Now I can enjoy music with bass again.
I ordered a C-Media card again which makes this really easy. I can even set the volume levels for every single speaker without the program going crazy and they provide proper Windows 8.1 drivers. Thank you, C-Media!
Look at the VIA software: Every speaker is set to 3 (the highest value) but the sliders say otherwise? Who designed this broken thing?