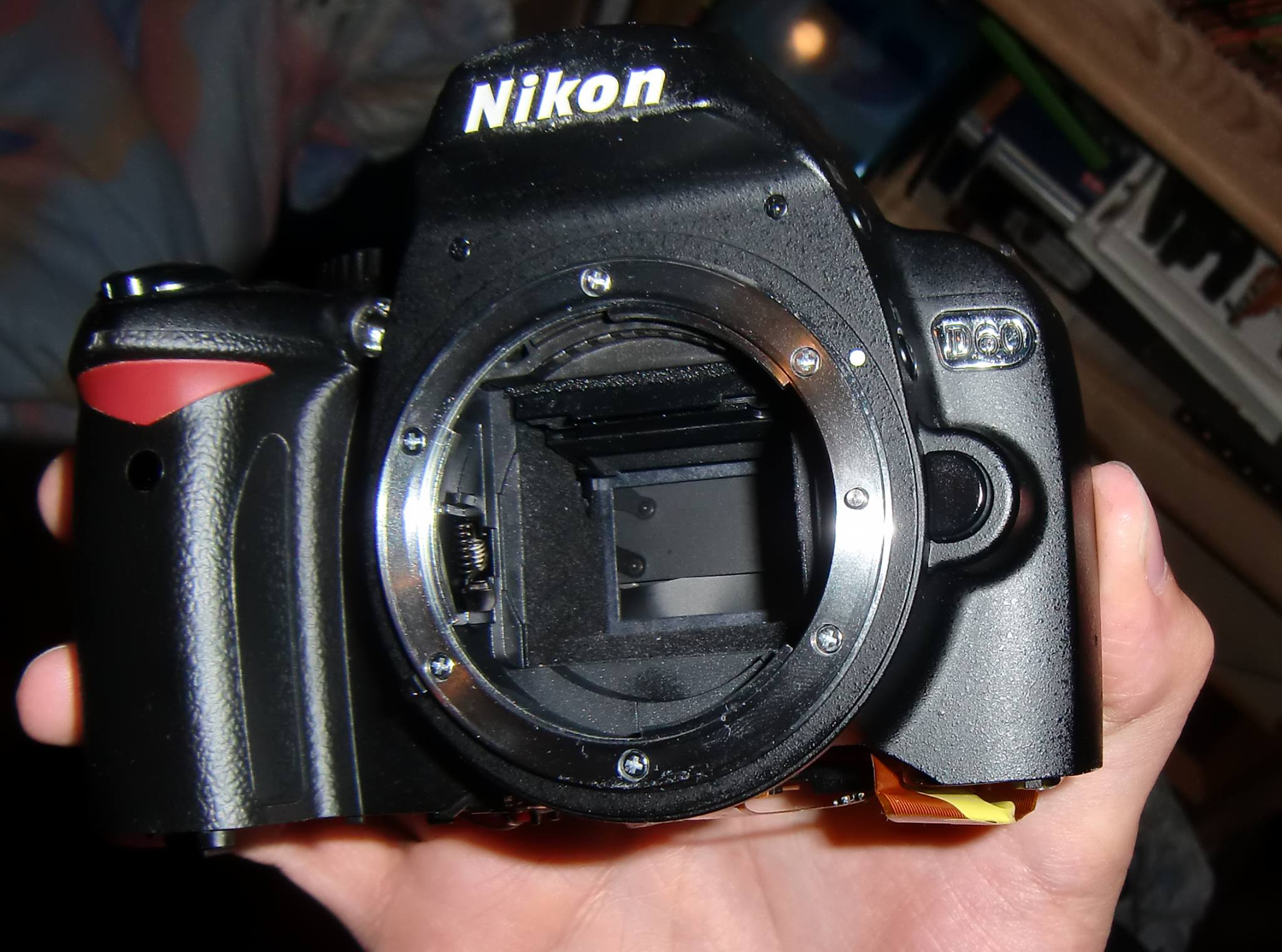 Repairing is fun – let's get the Nikon D60
I'm still buying a lot of new things in a broken condition, because otherwise I would have much less fun – even with my limited time nowadays I still try to get some free time for repairing electronic stuff.
Repairing things for yourself is beautiful – first of all they have a big non-material value for me and on the other hand it pleases me to hold a device in my hand that is fully working after long days of hard soldering and tinkering. And it pleases me to know how it works inside.
Recently I discovered the "repair manifesto" on ifixit.com. I am basically living this out since a lot of years. Repairing things saves me a lot of money – regardless of the device being a projector, cameras or game consoles.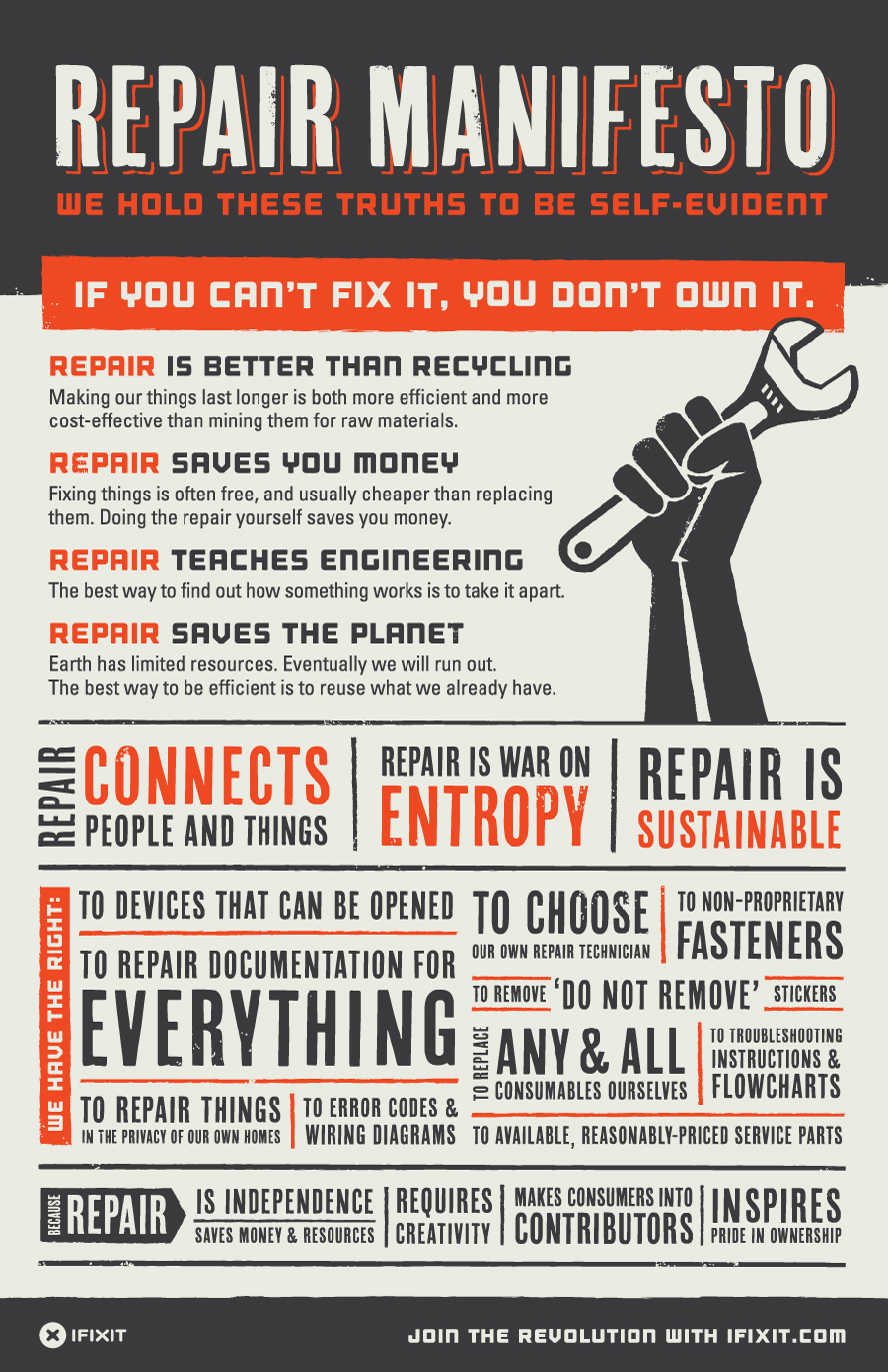 To fill up my collection of really cool devices and to bring a little more "life" into my boring pictures I decided to buy a Nikon D60 – a beautiful reflex camera.
This one throws out an error: "Press shutter release button again" – a lot of people on the internet who think that they have brains are writing "Okay man, just take some WD40 and spray it into the camera".
Of course everbody who thinks about it will know, that this isn't the right solution. My problem with this specific camera seems to be another one: The shutter is halfway broken: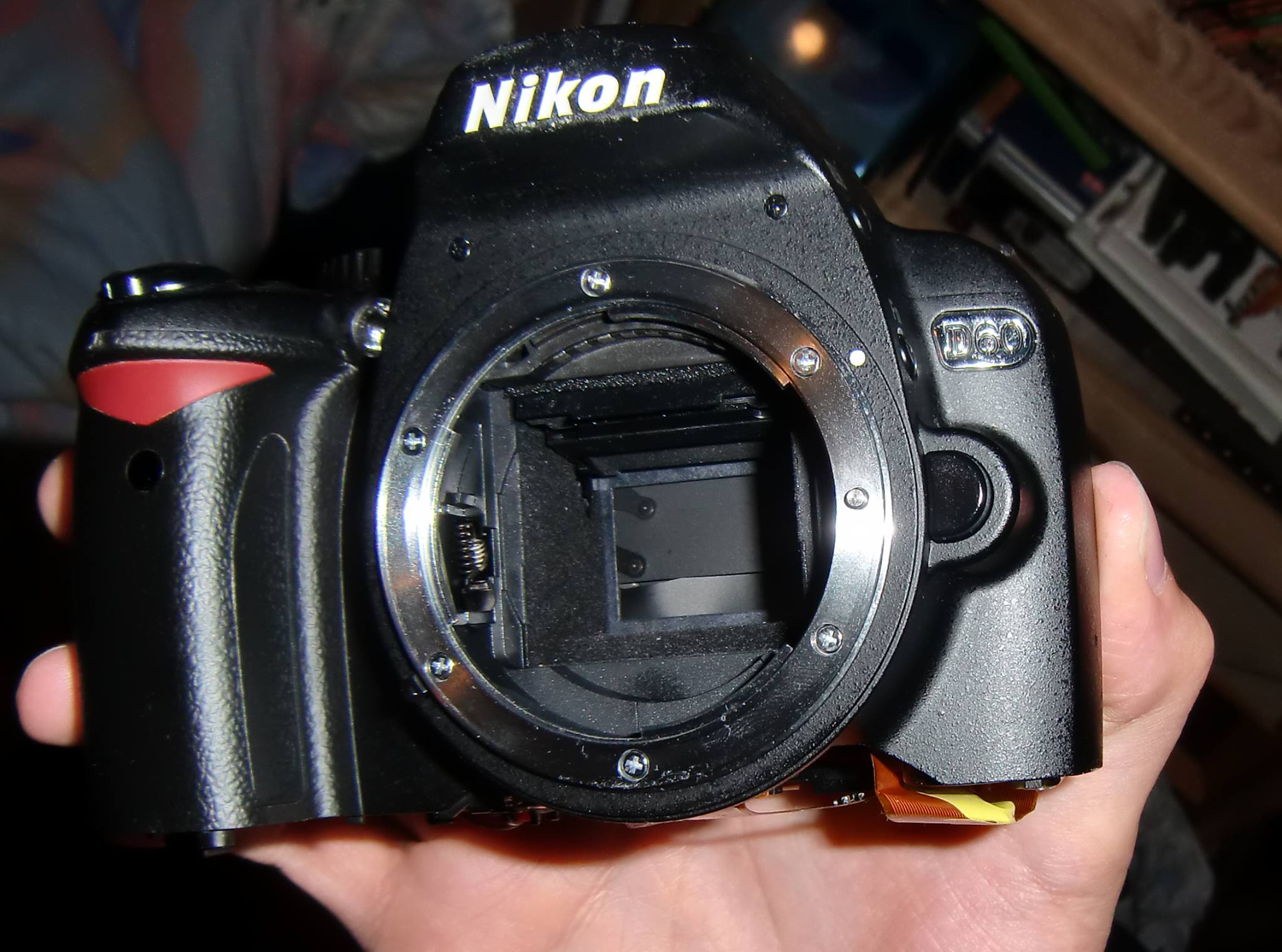 The good thing: This shutter only costs 20 bucks – but I will have to take the whole camera apart and desolder everything that can't get out of my way quick enough – high tension! The repair tutorial will follow in the next days. It was way simpler than I first thought, look  here.