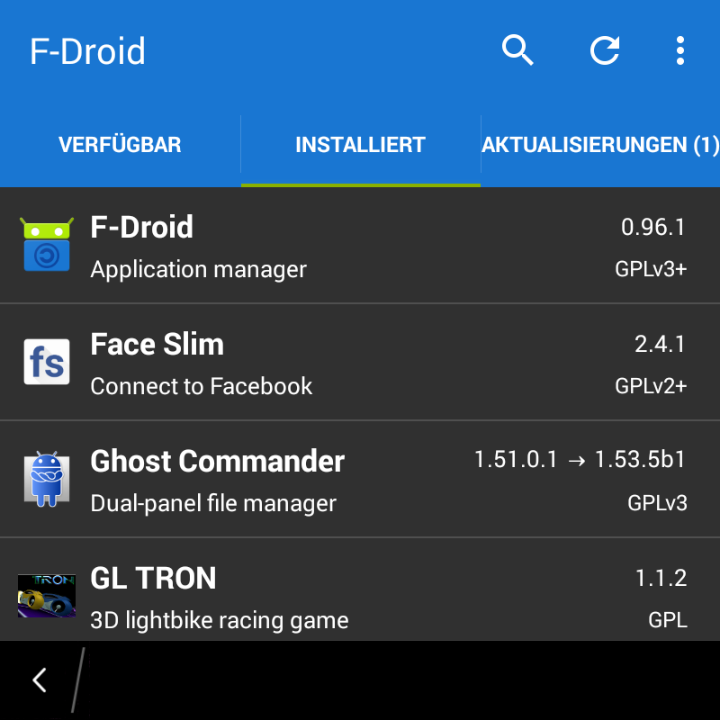 F-Droid and Facebook on BlackBerry 10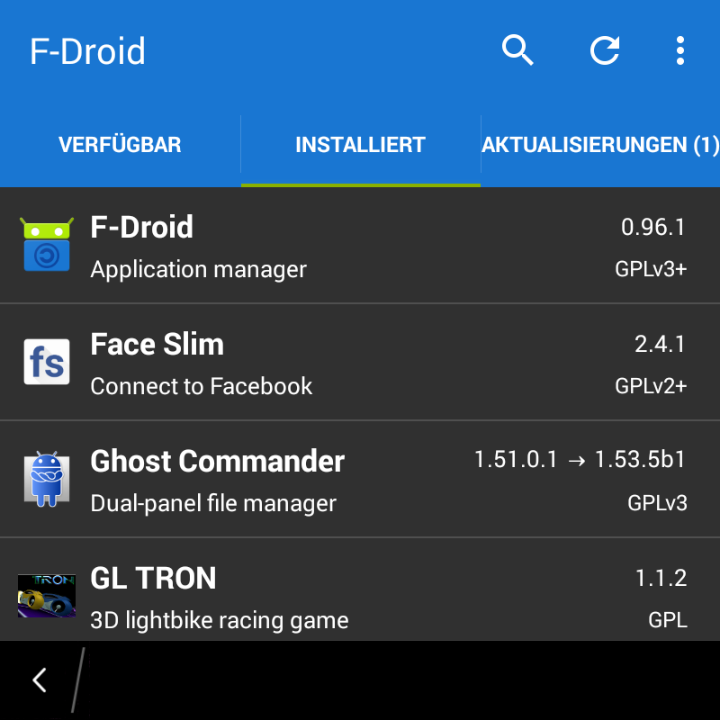 I own a BlackBerry Q5 for a few months now, a device that is almost worthless. BlackBerry doesn't have a good reputation and is selling badly.
Judging from that it's not surprising that Blackberry has almost ceased the development of their own operating system BB10 except of some security patches here and there. Their new strategy is to sell pure Android devices.
Native applications are gradually breaking now. The Facebook app developed by BlackBerry vanished a few days ago, WhatsApp will stop supporting their app at the end of this year. I'm not very concerned about this, since BB10 devices can also run apps developed for Android 4.3. With some little problems here and there, that is.
There's the alternative appstore F-Droid with an app called "FaceSlim" which integrates very well into the hub and doesn't need a lot of resources.
But there's a problem: The newest version of F-Droid cannot be installed anymore and the latest working version 0.96.1 has been removed from the website lately.
Thankfully, I made a backup of it. I'm putting this up for download here:
If you don't want to install F-Droid you can get Face Slim here without it:
https://f-droid.org/repository/browse/?fdid=org.indywidualni.fblite
UPDATE: The latest version 0.100-alpha1 works with BB10 again! 🙂