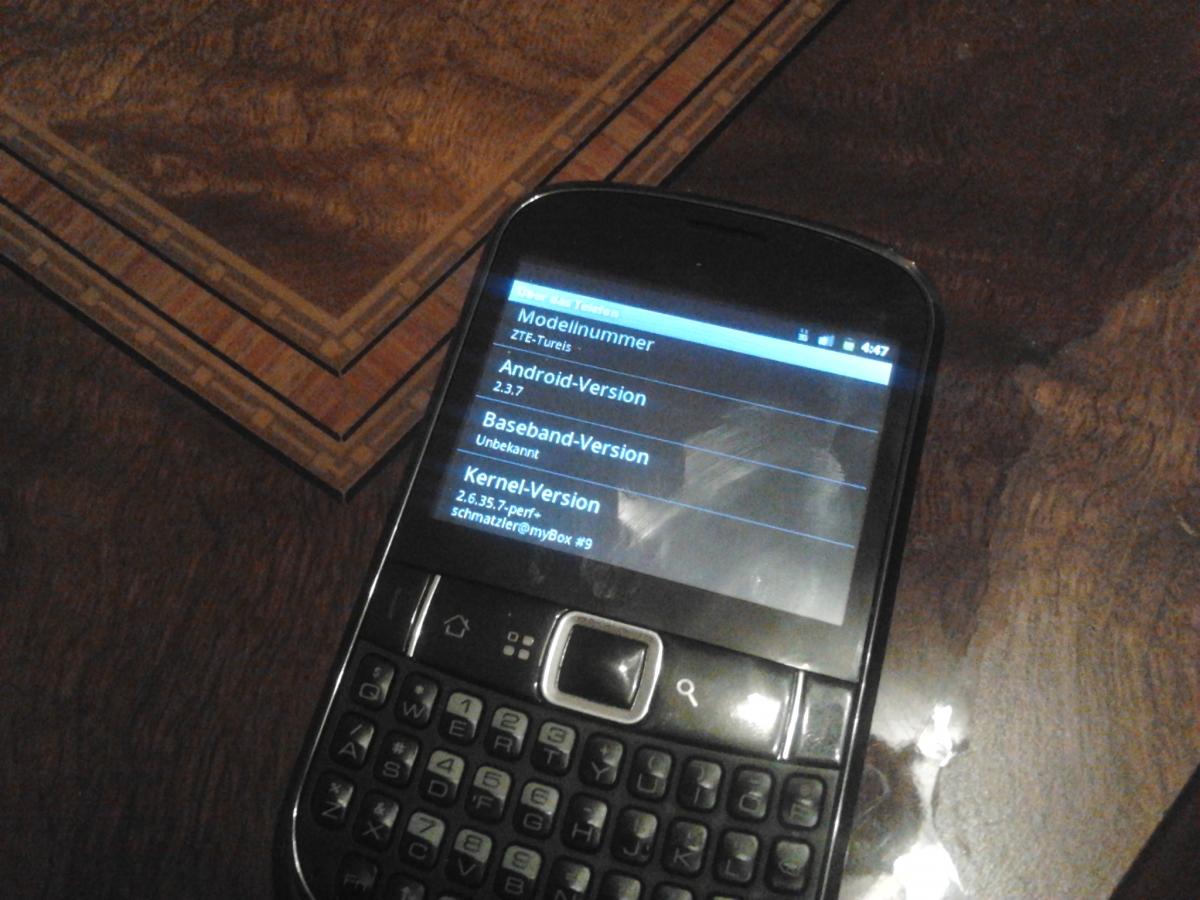 Cyanogenmod on a ZTE Tureis.
UPDATE: Android 4.3.1/CM10.2 has been released!
I am making progress on porting Cyanogenmod to my ZTE Tureis.
I got Wi-Fi, 2G+ 3G, Touch, 3D Acceleration, Sound and probably GPS running (couldn't test it yet).
But currently not all keys on the keyboard are responding. Curious, because I added the correct keys to the keypad file.
Enjoy some pictures. Maybe I can work this out with the devs on the Cyanogenmod forum. 🙂